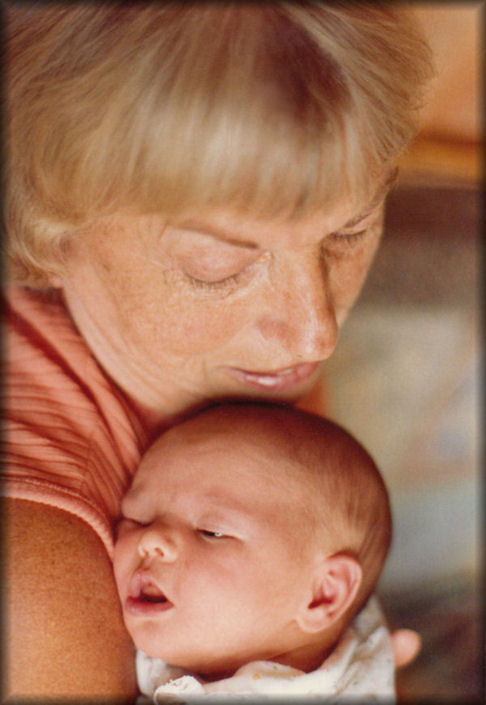 Elizabeth "Bette" Shaver
Obituary written by Kathy Stoltzfus and appeared in the Santa Barbara News-Press December 2, 2011
Earth wept, Heaven sang on November 15 when this kind and gentle spirit left this earth to join those who have gone before her. Bette passed away peacefully, surrounded by family who were fortunate enough to be with her as she cast aside earthly bonds and went to join Jesus, whom she faithfully served from a very young age.
Bette worked in the Registrar's Office at UCSB for 28 years, retiring in 1985 to care for her husband, who was in poor health. She took great joy in her children and delighted in traveling abroad with her older daughter, spending time in Oregon with her younger daughter and granddaughters, and having daily contact with her son. She enjoyed an active lifestyle participating in senior aerobics, Tai Chi, and hula dancing classes for years where she made many dear friends. She was an avid reader and was aware of, well educated about, and very opinionated on political issues. Bette attended the Trinity Baptist Church/Santa Barbara Community Church, where she worked in the library with her best friend until health issues forced her to quit.
She is survived by children, Kathy Stoltzfus, John Shaver, Jr., and Karen Hall; granddaughters Jessica and Kristin Hall, and the "grands of her heart," Micah and Rebekah Doctolero; sister Fran Gaertner; beloved nieces and nephews; and many treasured neighbors and friends. She was preceded in death by her husband, John, sisters and brother and their spouses, and her beloved son-in-law, Richard Stoltzfus.
Her family would like to thank the caring staff who helped expand her world at the Friendship Center in Montecito and Goleta. Special thanks are extended to her wonderful Doctor Kelli Miller, who showed great compassion in the care she provided over the years. In lieu of flowers, donations can be made to the Alzheimer's Association, Central Coast Chapter, 1528 Chapala Street, No. 204, Santa Barbara, CA 93101. A private graveside service will be held at a later date.
Goleta Cemetery Interactive Map