PETIE AND AL HALL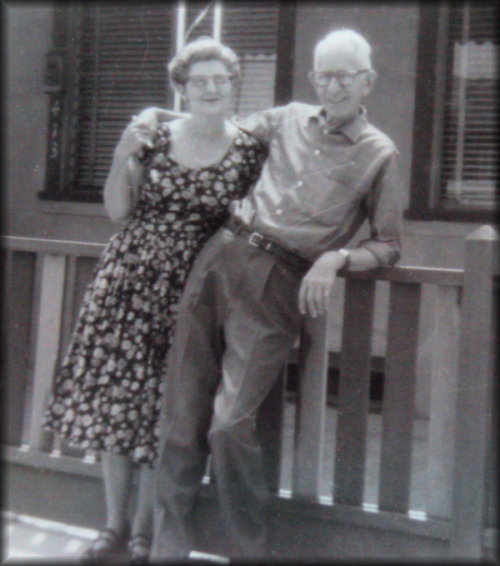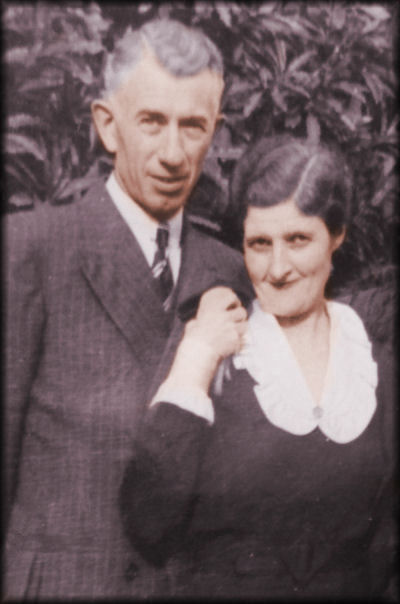 Obituary written by Martin Hall
Algie (Al) Wendell Burdick Hall (1892-1974) and Marian (Petie) Iva Sloan Hall (1895-1989) were married in 1913 and settled in their home town of Strawberry Point, Iowa.
Al's parents were Frank Hall and Lulu La Burdick Hall. Al did not finish school, working to support his family by barbering, which he did from the time he was 12. In the early 1920s, he moved the family to Southern California, where he was a barber until his retirement. Al was a member of the United States Coast Guard during World War II.
Petie's parents were George W. Sloan (whose parents were adopted by New Yorkers after a shipwreck), who was a veterinarian and died in 1942, and Clara Blake Sloan (daughter of Peter Blake and Elizabeth Cook), who was a homemaker and died at age 100. Petie's parents lived their lives in Strawberry Point. Petie was known for her abundant kindness, was very bright and became a professional hairdresser, working with Al in their shop in La Crescenta, California.
Petie and Al had two children. Gene Sloan Hall was born December 6, 1914, and LaVonne (Vonnie) was born in 1916, both in Cresco, Iowa. Gene's and Vonnie's childhood years were spent in nearby Strawberry Point.
Petie and Al are interred next to one another in Spaces 2 and 3, Lot 1224, Map F30, Immortality Section of the Glendale Forest Lawn Cemetery, 1712 South Glendale Avenue, Glendale, California. Click here for an interactive Bing map. Click here for an interactive Google Earth map.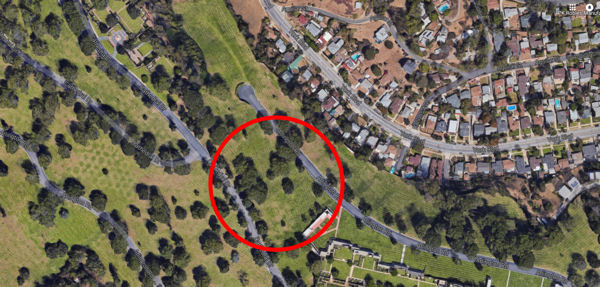 FOREST LAWN CEMETERY SLIDE SHOW